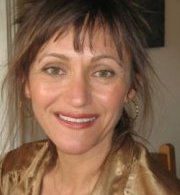 Andrea Buck

Producer | Writer
I have been working in film and TV for over two decades in production, development, marketing and distribution. I produced my first film - DEADLY CHASE - in 1991 on my brother's money, then a few years later was the principal producer on RUNNING WILD with Brooke Shields and Martin Sheen, coordinating the shoot between South Africa, Kenya and Los Angeles. After spending 12 years working overseas, in 2000 I returned home to Melbourne. My experience both in life and in film has been broad and varied and gives me a keen understanding of story and the entire process of filmmaking. In 2007 I produced and was instrumental in the marketing and distribution of THE JAMMED, and now it's WHO WANTS TO BE A TERRORIST. My role at TPT sees me being across everything and I am always looking for great people to work with.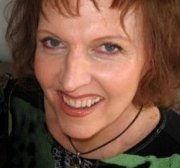 Dee McLachlan Writer | Director | Producer.
I have made films all over the globe - from the Masai Mara in Kenya to Downtown Los Angeles, from the ice cap of Patagonia to the jungles of Sri Lanka. After directing and producing over 20 hours of drama and documentaries in South Africa, I made my first feature, SCAVENGERS, at the time the most ambitious action stunt film by a South African film maker. I love comedy and action, and enjoy being the processes of writing shooting and editing. I've won several awards globally. eg: SOLO ASCENT, BORN WILD (Brooke Shields and Martin Sheen) and SILENT HUNTER (Gold Award at the New York Int. Film Festival 1986). Two of my six feature films have been released theatrically in the USA and directed the THE SECOND JUNGLE BOOK (TRISTAR COLUMBIA, Roddy McDowall). THE JAMMED (as writer, producer, director) was hailed by the likes of David Strattan as "The Best Australian film of 2007".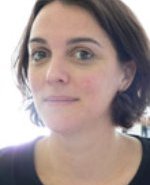 Jenny Lalor Legals
Jenny has been working in legal and business affairs in film and television for more years than she cares to admit. Whilst living in London between 1990 and 2000, she worked for the BBC, Carlton Television and Tiger Aspect Productions (including on Billy Elliot and The Animated Mr. Bean). Since returning to Melbourne in 2000 she has worked on a variety of film and television projects, including Jindabyne, Coffin Rock, CJ The DJ, Saddle Club 3, RocKwiz, Wilfred and Lonely Planet's travel shows. She is currently executive producing a number of the projects including the pre-school animation series "DirtGirlWorld" being co-produced by DirtGirlWorld Productions and Decode Entertainment for the ABC, BBC and CBC. She now has her own practice specializing in entertainment law and provides executive producing services on a range of children's projects.
Patricia Church
Admin | Researcher
.
Patricia has a background of 37 years teaching and sports coach in rural Victoria plus being an Assistant Principal. Her teaching background, together with her writing and communication skills enabled her to contribute to research and sourcing interesting stories for the company. She is actively involved in politics and as such made a valuable contribution to The Picture Tank's films that make social commentary. She was the Associate Producer on M2F Journey in Gender Identity (2004).