BURY ME TRACY is a subversive romantic comedy packed with hilarious and uncomfortable moments. Jeremy desperately wants to marry his girlfriend, Kym. The problem is that he is a cross-dresser and she has no idea of the secret that betrays their relationship. Lies, love, loyalty and the struggle for self- acceptance are in constant conflict in this emotional battlefield.
FAR FROM HOME Set in the 1940s, FAR FROM HOME is the true story of Anne O'Keefe, a woman whose public battle with Australia's Immigration Minister, Arthur Calwell, changed the hearts of Australians and was the catalyst for dismantling the White Australia Policy.
LOOKING FOR MR JONES This unassuming retiree leads a secret double life as a hired assassin of a very different kind. An expert in Amazonian herbal poisons, Lucas Paynter (a.k.a Mr. Jones) for a small fee will assist in euthanasia cases, expertly and with forensic precision creating accidents to defraud insurance companies
TALES OF NED TEDDY An Australian children's animation series, based on stories by Jeanette Woolerton, following the adventures of infamous Ned Teddy, a scruffy knitted bear who, by a twist of fate, becomes Ranger of the bush. It was one hot, dry day, a scruffy knitted bear called Ned discovers an old tin bucket on the banks of a creek. He reaches out for it, but loses his grip and tumbles headlong into the wet creek bed, jamming the bucket upon his head. Unable to remove the vessel Ned is forced to crawl blindly back to the village. "Who is this bear in the iron mask?" they ask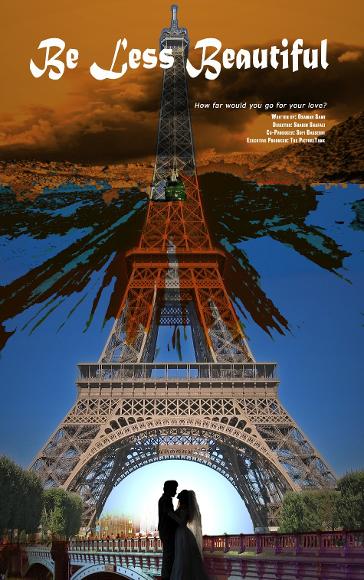 The Picture Tank announces an exciting collaboration (as Exec producers) with the BE LESS BEAUTIFUL gang, actor/producer Osamah Sami, producer/director Shahin Shafaei and Co-producer Sofi Bassenghi. A beautifully crafted script, Be Less Beautiful is a touching and inspiring story, and the feature film will be filmed later this year or early 2014.
The script read of BE LESS BEAUTIFUL. "I have been to many script readings, but this one was extraordinary. Osamah is a master screenwriter when is comes to the mix of raw and poetic dialogue" Dee