M2F – A Journey in Gender Identity. Official Website
SHINGALANA - Disney Channel. 6 x ½ Hrs. A Born-Free-esque doco drama series following the raising of a lion in South Africa, and her training for release into the wild in Zambia. Dee – Dir, Andy – Production
SILENT HUNTER, the one hour docu-drama viewed to record ratings on the DISCOVERY CHANNEL and won a Gold Award at the New York Festival in Nature. Dee - Dir/ editor
STEELMAN 26 x 13 part action comedy series 1985. (based in Soweto) rated number one on SABC TV3. Written, produced, directed by Dee McLachlan under the umbrella of her company, Moving Pictures Pty Ltd.
SOLO ASCENT. Controversial climbing documentary. Claimed the top awards in South Africa in 1983 and 1984. One of the first ever extreme sports doco's, made. Dee – Dir/Prod/Wr/Editor
EVEREST THE PROMISE - Recently edited this film together of Paul Hameister's climb on Everest.
A clip from Dee's earliest film, FITZROY was an expedition to Patagonia, that later became PEAK FEVER, which included filming on Table Mountain. It was broadcast on the SABC in 1980.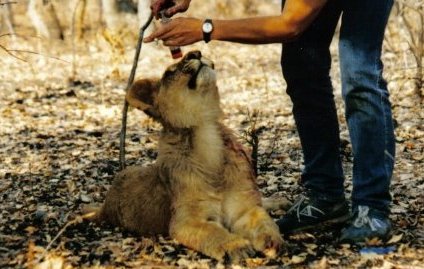 We worked across Africa on several wildlife projects.